Here at Yayasan Sunbeams Home we seek to provide our children with best of home comforts. While the boys are staying over at the Mawar Branch, the girls are currently staying at the Teratai Branch.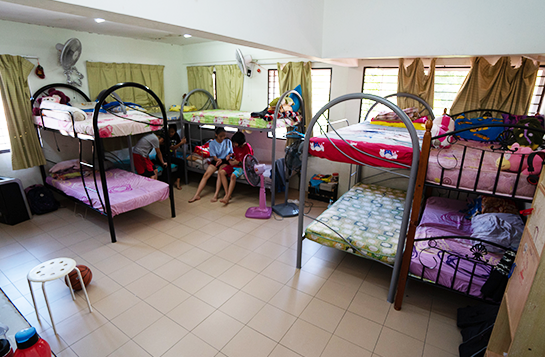 We currently have a total of 39 girls calling Sunbeams their home. With the new girl's home building nearing completion we hope for a swift transition into their new home by January next year.
We seek to provide them with a comfortable and safe place where they could grow, learn, play and develop. It is here that they learn important living skills and form friendships that would last. Hence your generous contributions are invaluable to us in our effort in continuing to provide our children with a safe haven to call "Home".